The potential role of intelligent agents in retail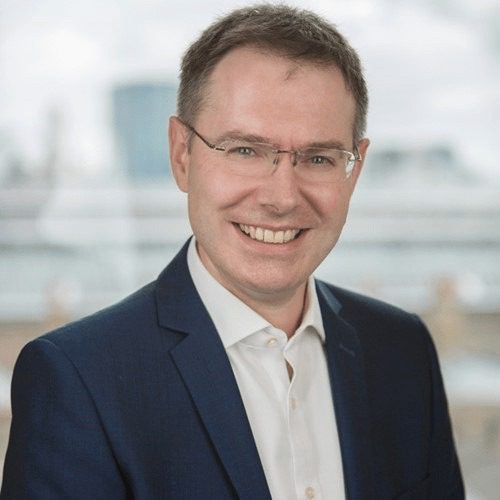 The retail industry has evolved significantly over the past decade. This has been largely driven by the continuous improvement in mobile device hardware and the connectivity they rely on. This means that more often than not we look for a mobile device to meet our shopping needs, whether through a browser, or more often with our favorite brands, through their dedicated app.
These apps have beenen a significant development for both merchants and consumers. By getting consumers to spend more time in the app, you can learn a lot about how consumers buy and react to promotions or even images. These apps have also allowed retailers to integrate a rich set of features that would simply not be possible on a browser, and to take advantage of technologies such as camera or GPS services present in hardware.
Retail agents
Retail trade has also developed through other technologies, like the use of chatbots and messaging apps to allow consumers to ask questions or even make purchases through conversation, rather than browsing a website and filling a shopping cart with just a few clicks of a mouse . At first glance, this "conversational commerce" may seem simple, but a significant amount of technology is involved in making it a reality, from artificial intelligence and machine learning to advanced analytics and natural language processing. In many cases, consumers don't realize they are talking to "a machine" rather than a sales or customer service representative.
These "intelligent agents" are the underlying digital software platforms that enable consumers to engage in conversational commerce.
Agents can do so much more
Although intelligent agents have already proven themselves, it is important to note that the digital terminals that these agents use to interact with consumers are just as important to plan for as the development of the agents themselves. Currently, voice-enabled intelligent agents are introduced to consumers through smartphones and smart speakers, but as this technology continues to rapidly mature, retailers should consider additional digital endpoints where a voice-enabled intelligent agent could be integrated to interact with consumers.
Digitally-driven in-store retail experiences are currently driven by gesture-based interfaces based on touch-based interactions – this is even true of some conversational commerce interactions, such as those in messaging services. However, Amazon, Google, and Apple devices demonstrate a compelling approach to the hardware form needed to make low-friction, conversational digital interactions in use. Their use of voice, with a combination of multiple directional microphones and an ability to ensure that only the nearest device responds to a request, rather than all within earshot, really shows just how usable this technology can be.
Low friction – high value
In a retail context, the ability to integrate this smart speaker-style capability into smart locker rooms, kiosks, digital displays/displays, augmented and virtual reality experiences, self-service point-of-sale service and mobile points of sale offer attractive scenarios to make voice interactions with consumers even more natural and transparent than current gestural interfaces. Natural language voice interactions could provide the least frictional technology engagement between consumers and retailers as it matures.
Currently, sales associates remain the main point of contact consumers have in-store when they need help. However, as this technology evolves, it has the potential to play a bigger role in supporting consumers in-store by being able to answer questions in a conversational way, as sales associates currently do.
Delivering conversational commerce capabilities to consumers through chatbots and/or context-aware and situation-aware voice experiences, based on location and consumer demands, provides additional support to consumers without the need for increased personnel costs during and between peak retail periods.
Get the right mix
The introduction of intelligent agents will not and should not replace in-store sales staff. When we're in the store, we enjoy seeing and interacting with sales associates – they help us find and compare products and offer advice and even opinions on brands and how to wear a garment. Critically, sales staff represent the brand through their image, personality, and even their level of customer service.
There's no doubt that intelligent agents in all their forms have a key role to play in giving customers the frictionless retail experience they want, even in-store. The challenge for retailers is finding the right mix or apps that keep them at the forefront of the customer service experience, cementing their brand loyalty and driving new customers through the doors.
---
Spencer Izard is a researcher and advisor for Leading Edge Forum (LEF). Prior to joining LEF, his most recent roles were as Executive Strategic Advisor for UK&I at ServiceNow, and at Ovum as Chief Analyst leading their global CxO practice. Prior to Ovum, he led IDC's European CxO consulting practice and also led their European retail group. Izard previously worked in several global client-side organizations, both directly and indirectly, within CIO strategy and architecture functions, developing and delivering IT strategies to bridge business demands and IT capabilities, building and managing architecture teams and establishing IT best practices.